03 Jan

Marketing 2021: New strategies for your business

The new year signals inventive marketing strategies for businesses
With a new year ahead of us, many businesses and marketers are searching to see what new creative thought and new digital marketing practices are on the horizon.
Looking back at 2020, it was definitely one for the record books in more ways than one.
Businesses were forced to adapt and change the way they conducted their day-to-day operations along with their interaction and communication with clients.
But as we close one year and enter the next, there are still numerous questions to be answered about where we are going and what does marketing look like in the future.
How did COVID-19 change business in regard to marketing?
In short, there were many different approaches to marketing in 2020.
Nonetheless, the year taught many businesses to be creative but to also learn what may have been a standard for communication during the first quarter, might not be as effective going forward.
Physical events such as conferences were canceled with many pivoting to online channels with virtual events. With the lack of physical interaction, meetings and networking events were canceled which halted new sales opportunities for many businesses.
In the same regard, the interaction with clients and customers dictated the tone of the messaging. Conversations started to show more empathy, rather than strictly focusing on selling.
While many were pivoting to find the best plan of action, there was a focus to shift on elements of the business that you could actually control.
So while many plans for 2020 were crushed during the first quarter, where does that leave your business?
What does 2021 and the future of marketing look like?
While predicting the future is an unattainable endeavor as 2020 taught us, many can look at the past year and examine areas where they should shift their focus.
Within our company, we told many of our clients to double-down on tactics that were already working for them.
As the pandemic spread across many areas in Tennessee, the topic of money and budget came to the forefront as expected. Our advice to several of our clients was to stay the course and keep money in areas that were bringing them business such as Google Ads and other channels like email marketing.
In 2021, the focus will again be on areas such as this and ultimately what you can control.
New technology should be embraced, along with virtual events and communication that has proved to be effective. In the long run, you may spend solely on channels that work for you and put more money and effort into your owned media to push your business forward.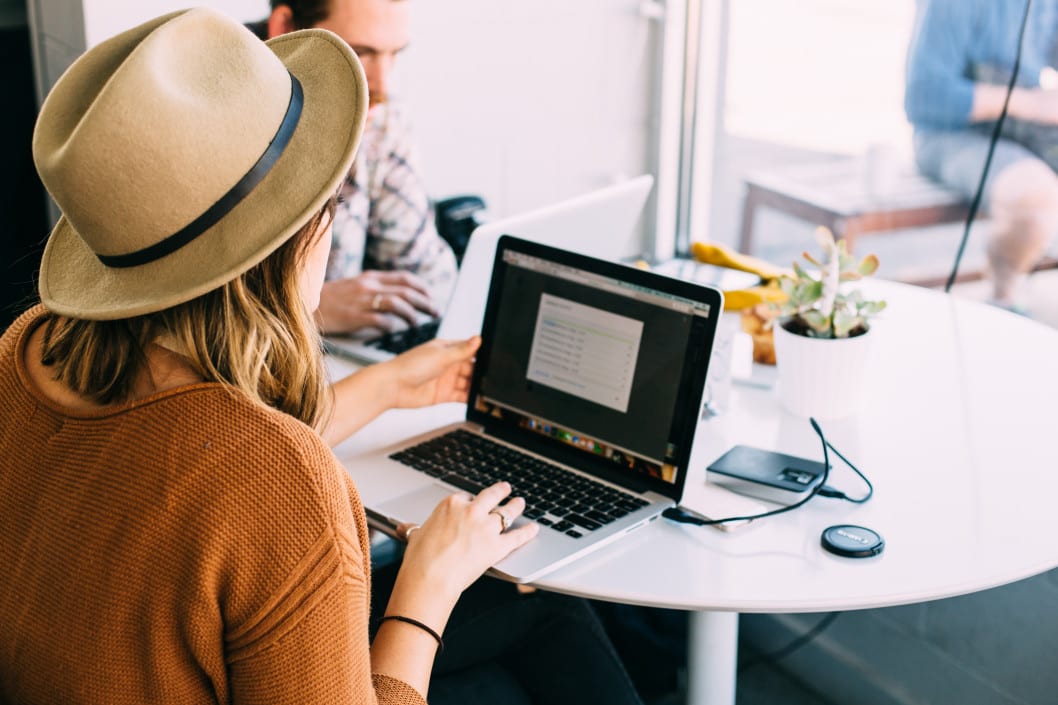 Digital Marketing tips and trends for 2021
Staying ahead of the digital marketing game should be a top priority for businesses on any level. Technology and human behavior are always changing so keeping up-to-date with current trends is essential to compete not only locally, but outside of your market as well.
Content Marketing
While it may seem old school in nature, email marketing still works. In fact, you'll find our company incorporating email more in our efforts as a consistent messaging channel.
Nearly 80% of marketers say email is one of their most effective channels, according to The Content Marketing Institute.
In addition to email marketing, video will continue to be pivotal as well. Whether you are creating informational videos or telling your company story, video content should be an important part of your mix as it continues to grow.
With many people choosing to respond to video over text-based content, popular channels like YouTube and even Facebook live should not be ignored.
SEO
Similar to recent years, the world of SEO (Search Engine Optimization) is ever-changing and requires consistent effort on a day-to-day basis. From off-page SEO and on-page SEO, there is always a myriad of factors to consider.
Content updates, link building, and other proven strategies will still be top-of-mind for marketers, but there will also be a concentration on website speed and page optimization.
Recently, Google noted that page experience will be popular for search and listed different signals that would contribute to rankings. Mobile-friendliness, HTTPS-security, and safe-browsing, among other factors, will be major contributors to your website's rankings within the next year.
Design
The trend has been happening for some time now, but the meshing of web design and print design has been at the forefront more than ever the previous year.
Fonts, patterns, and other visual cues have emerged from the web that is prevalent in print, television, and other forms of media that result in one consistent look and feel.
When thinking about web design, fonts, colors, and visual elements are always topics of consideration and how they will fit into the picture.
With fonts, look to see an emphasis on bold fonts and also sans-serif fonts. While they used to be more traditional, they should make a comeback soon.
Dark mode and different unique color palettes are two hot topics going into 2021 and will be on the rise. 
Regarding layout, simple and minimal styles will stick around, but watch for 3-D visual elements and the juxtaposition of photos paired with graphics. In addition, the grid-layout has been the cornerstone for some time now, but you could see more asymmetrical sections that will add life to websites.
Within social media, illustrations have been a popular choice to showcase ideas and expressions and could make the jump to web design too. Illustrations of people of all shapes and sizes, referred to as "odd bodies," are commonplace within explainer videos and will continue to help tell stories across the web.
Website AI
In 2021, businesses should adopt the idea of immediacy when it relates to the web experience. If visitors don't have a solution to their answer in real-time, then they may move on to another search or company.
Chatbots can help reduce the time to respond by delivering automated questions and answers to visitors. And in many cases, people prefer interacting with a chatbot rather than a customer representative to receive information.
In the same manner, customers like to interact in conversations so one-on-one, real-time messaging applications are necessary for a positive user experience.
Conclusion
While 2020 has been a year for the record books, find your silver lining in your marketing efforts for 2021
Build upon what is working, but also be open to new ways to attract customers and conduct business. Behaviors and patterns tend to evolve over time, and the current stage of marketing practices should follow suit.